Tim Cleary – Pottsville NSW
"From the moment we found Leisure Pools on the internet it was all really quick and easy. We got Grant over to assess the backyard to make sure that a pool would fit and we chose the Harmony, a beautiful pool. We gave him a deadline of 3 weeks from the time we signed the contract and in record time he accomplished it, which was amazing. We couldn't be happier. We use our pool all the time and the kids love it. We've had it in for two years now and it's been hassle free. The Harmony is great for kids because it has a step along the edge. Our kids learned to swim in our pool, they waded along the side until they were confident to swim. As far as the installation went, the team of workers Grant had were great guys, they did the job really quickly and it was all done with no problems. I couldn't be happier with Leisure Pools."
Andy & Hazel Player – Mullumbimby NSW
"We love the design, ease of use"
"All aspects of dealing with Grant from quote, follow up and build was very good with a flexible approach to our wishes. We love the design, ease of use and creating another area in the garden to sit, play and relax in amongst our decking and gardens"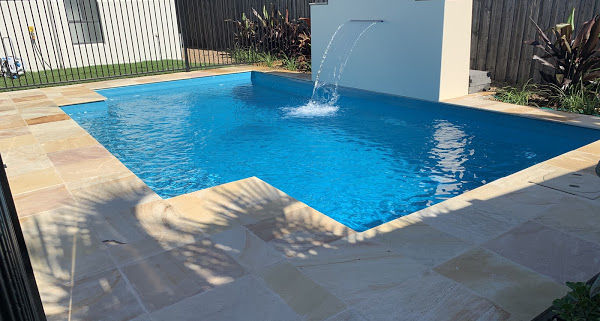 Steve & Heidi Reid – Casuarina
"Just amazing! I understand that your installer can make or break the experience. Grant from Northern Rivers was fantastic! He is honest and did great quality work, despite our home builders not always making it easy for him."(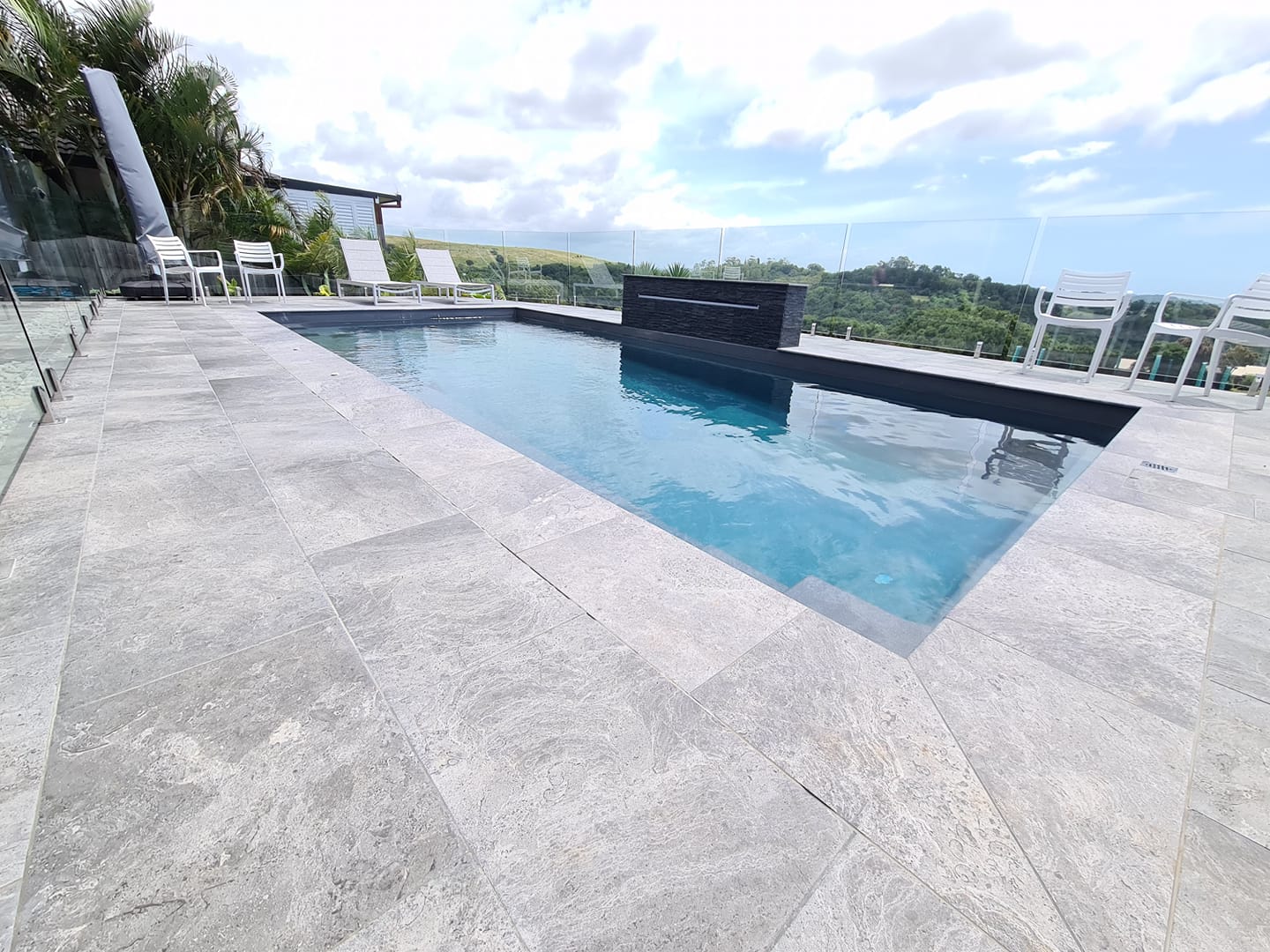 Luke & Sylvia Capps. – Bilambil Heights.
"From the first consultation to the final handover, with their 'can do' attitude & customized approach to our needs, nothing was too much of a stress for the Northern Rivers Pools team. Not only does our 8m Reflection pool look amazing & ads value to our property, it also brings our family together more often. Since we have had our new pool our backyard has been full of fun & laughter.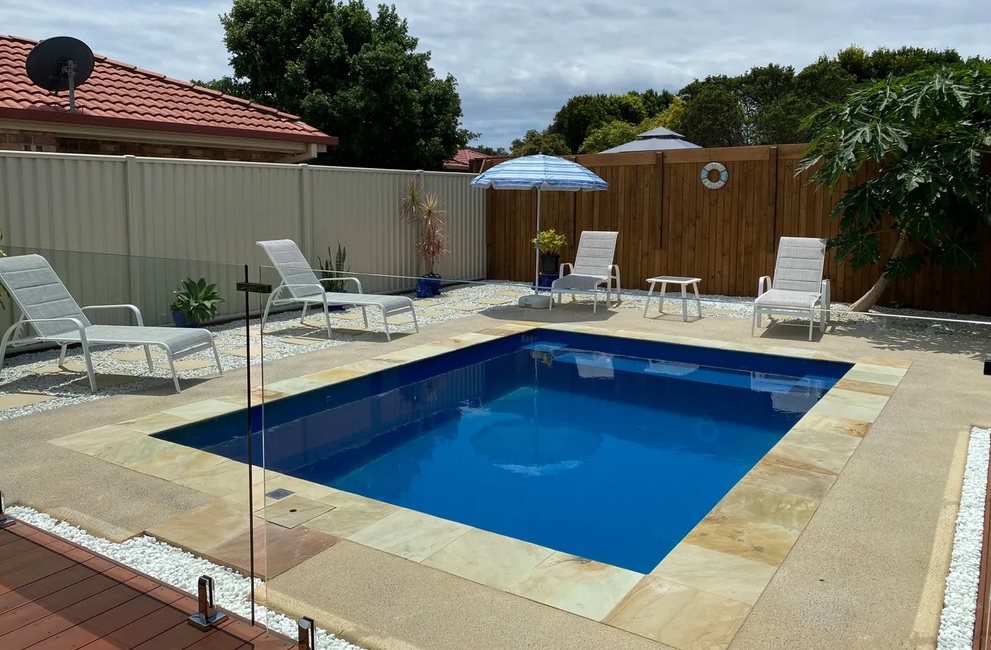 "We chose Northern Rivers Pools on their 5-star reviews and were not disappointed. From the initial consult with Mike through to completion, Grant and his friendly team were professional and reliable. We could not believe how quickly and efficiently the installation took place in an area we did not think could even accommodate a pool. The finished product is excellent and maintenance a breeze with the INSNRG self dosing chlorinator. Thanks guys, we love our Platinum Plunge pool .. it looks awesome 🙂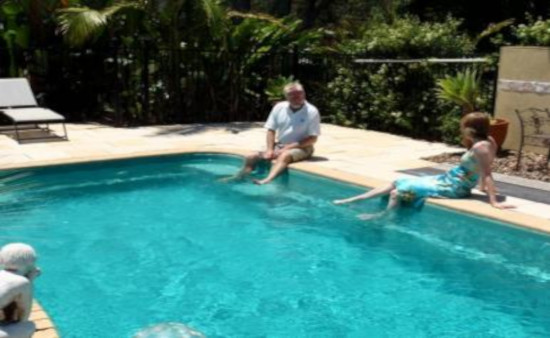 Terry Hannam – Upper Crystal Creek NSW
"Our experience couldn't have been any better. "
"We chose Northern Rivers Pools because we wanted to use a local business and after speaking with Grant we felt confident that they were the ones we wanted to use. What impressed us was the fact that when we got the quote that's what it was. Spot on. Grant is very easy to talk to and his team are excellent. When they gave us a time to meet them onsite they were on time every time. Our experience couldn't have been any better. Grant used his experience to advise us about what size and shape would suit but left the choice to us which we are totally happy with. I swim in the pool everyday and when our grandchildren are here we can't get them out of it. It's been great for the family"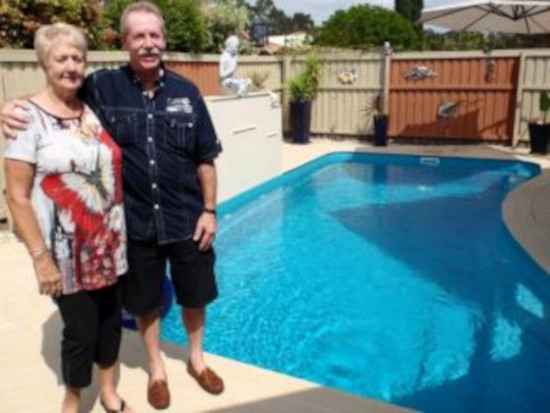 Helen & Roger Evans – Banora Point NSW
"The final product, handover and after sales assistance has been exceptional"
"We researched fibreglass pools extensively and having visited Leisure Pools factory Display Centre we were impressed with the quality of finish and the courteous staff. Our site was particularly difficult with extensive clay. You successfully excavated the hole using enormous skill and the pool was fitted with 'no dramas'. Our new pool has enabled our family and friends to enjoy many social occasions. The final product, handover and after sales assistance has been exceptional"
Madeline Smith – Dunoon NSW

"Cool under pressure"
"We chose Northern Rivers Pools because of the great design and the 'salesman' was also the pool installer. Our pool is in a very difficult to get position and Grant was very cool under pressure and craning in the pool was successful. We love entertaining family and friends on hot summer days and cooling off without having to go anywhere. Even in winter it's resort like conditions around our pool with the winter sun"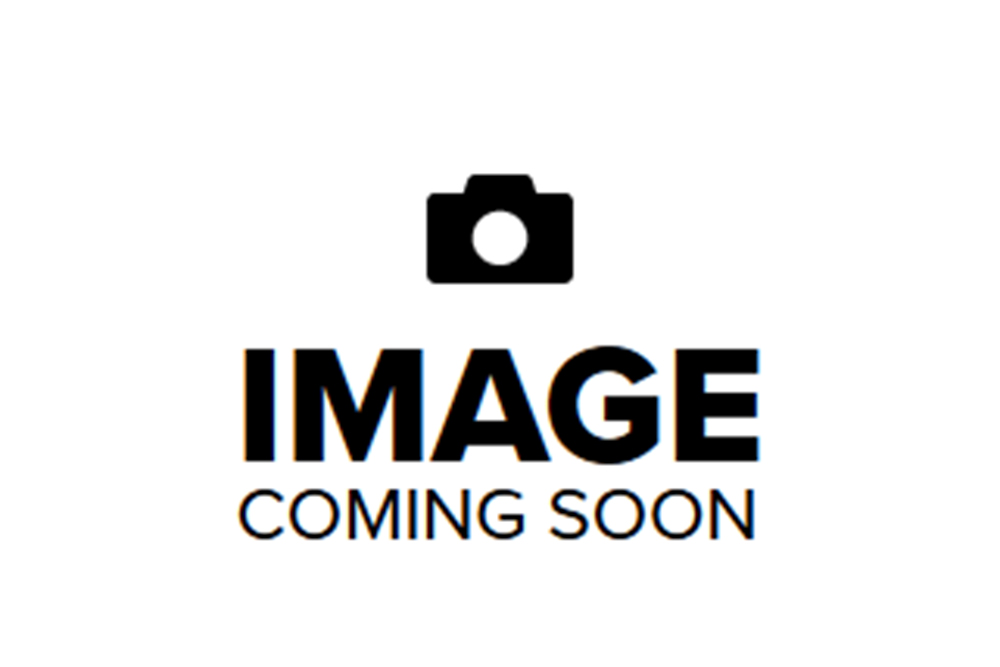 Judi Lee. – Murwillumbah.
"We had always wanted a pool & had Grant around to our previous property a few years back to see if it was possible. It wasn't feasible. When we purchased our new property I had Grant over again. Funds were tight, so we decided on doing our owner Builders course & doing a DIY pool. It was scary at first, but Grant & Toni helped with the council paperwork & answered all of installation questions up front. Grant met us when the pool was delivered & spent time with us sharing his knowledge on everything from excavation, to plumbing, leveling the pool & back filling it. It went better than we could have ever expected & anytime we hit a snag Grant was a phone call away to help us out. We love our new 9.2m Riviera pool & highly recommend Northern Rivers Pools for any DIY pool project."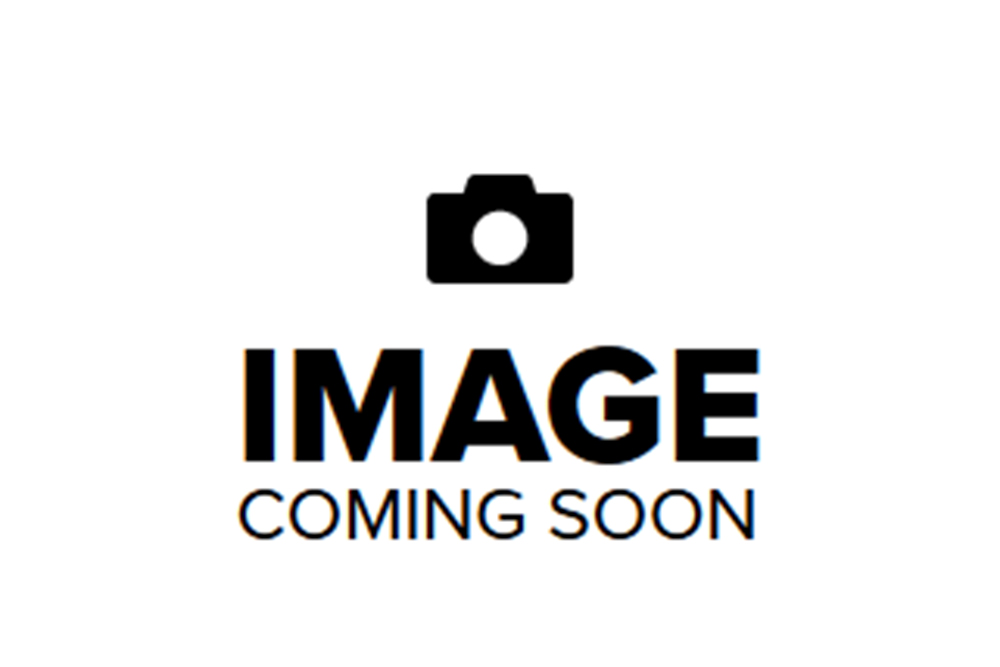 Tony & Kerrie Keyte. – Murwillumbah.
"Being a local company we had heard a lot about Northern Rivers Pools & had decided that they were the company for us. We didn't think we had the space for a pool, however Mike & Grant came up with a concept design & plan so we went ahead. We weren't sure if it could work, but trusted Grant's experience. Well, not only did it work, but also it looks amazing! The 5m Harmony is the perfect pool for us & we are amazed at how well the Naked Pool freshwater system works. We were kept fully informed all the way through the process & nothing was a problem for them. We couldn't have had a better 'new pool' experience & are thankful to the team at Northern Rivers Pools for what they have achieved us. We love it!"